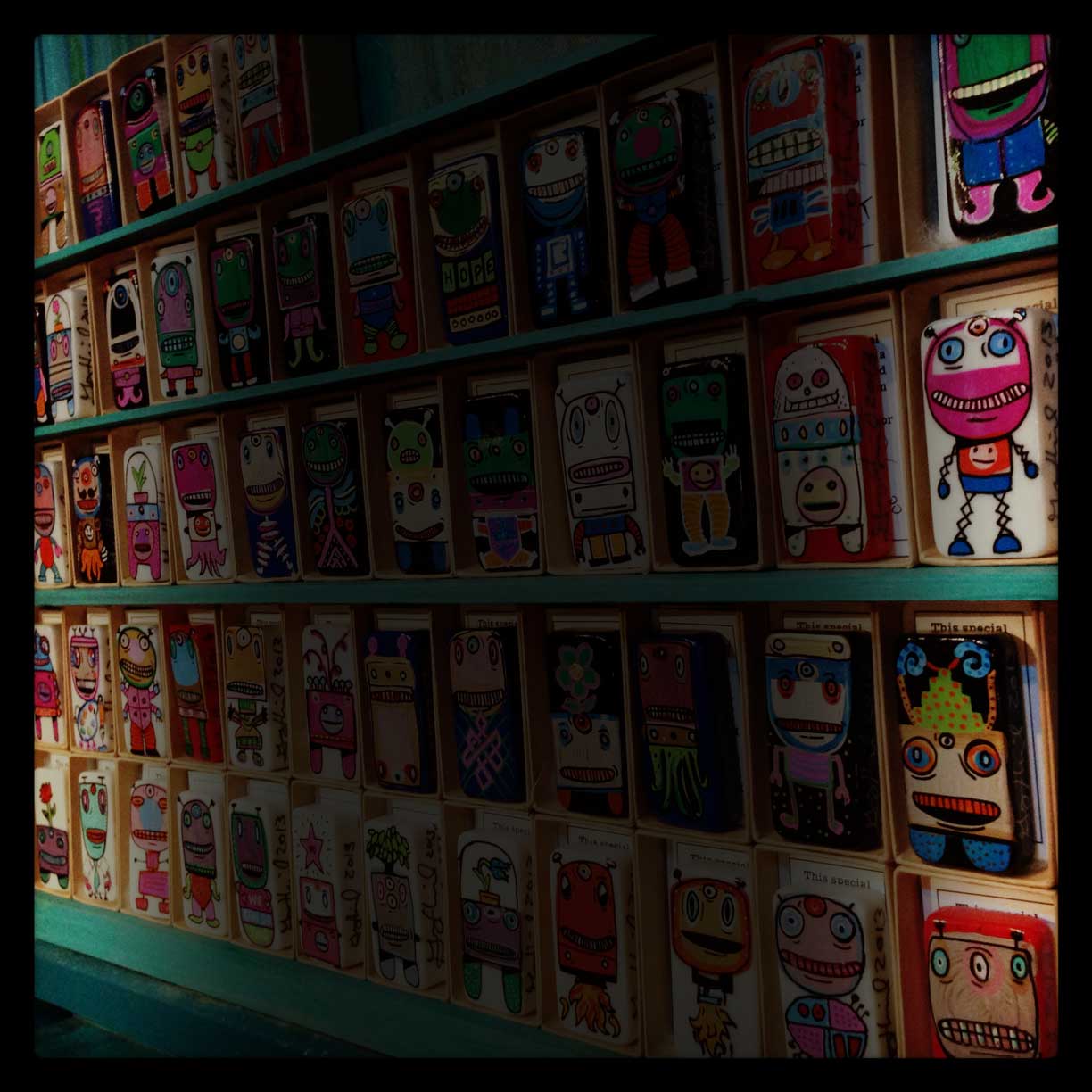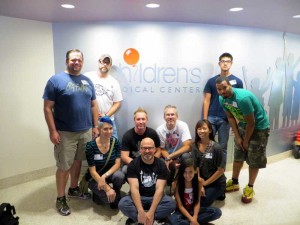 In 2013, Vinyl Thoughts partnered with Gary Hirsch to help bring his popular Brave Bots to a local children's hospital. The small Bots, painted on dominoes, are to be brought out whenever you might need a bit more bravery. It's a perfect fit for children battling illnesses and Gary created the first program at Randall Children's Hospital in Portland where he not only created hundreds of the bots for children admitted to the hospital, he also created an art installation showcasing the creations.
It was fortuitous timing that brought Gary to Dallas. It turns out, he was looking to expand his Brave Bot program at the same time we were looking for additional creative charitable endeavors. Gary, who speaks on collaboration, wanted a true collaboration with the Vinyl Thoughts artists. He painted half of a Brave Bot on 400 dominoes, then shipped them to Dallas where local artists filled in the remaining half. The finished Bots were donated to a local children's hospital where we also created a program where kids not only get a Brave Bot to help them through their stay, they also have the opportunity to create their own. Kids are encouraged to give their Brave Bot to a sibling, parent, doctor, nurse or even a fellow patient whom they feel could use a little extra bravery.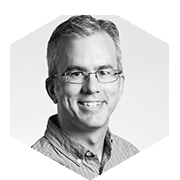 Shelby Miller
The guiding force behind the show.
Cody Phillips
The artistic force behind the show.